CIAS WEBSITE
Aims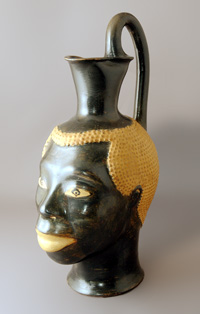 The Centre for Interdisciplinary Artefact Studies aims to engage in innovative research, teaching and public engagement in the field of artefact studies, disseminating its work to the widest possible audience using a range of media. In this context "artefacts" will be defined as any object that has been fashioned by humans for a specific purpose.
Objectives
The Centre intends to marry existing finds expertise within the University to interdisciplinary analysis. In particular the Centre will provide:
A focus for developing major externally-funded collaborative and interdisciplinary artefact based research projects.

Expert consultancy, including externally commissioned report writing and artefact identification for museums, fellow academics (both within Newcastle University and other institutions), field units, English Heritage and other government organizations, the Portable Antiquities Scheme, and consultancies.

A base for research postgraduates and post-doctoral researchers which would support their work by providing expertise and analytical services.

A focus to bring together the diverse array of experts Newcastle employs in this area, including staff in International Centre for Culture and Heritage Studies, Culture Lab, Portable Antiquities Scheme Officers and experts within Tyne and Wear Museums .

The delivery of outstanding hands-on teaching at Undergraduate and Postgraduate level that builds on the University's museum collections and the very latest research in order to ensure a new generation of artefact specialists.

The offering of expert short courses (Master Classes) to non-HEI users and foreign students. These courses would be developed through combined handling and internet-based elements.